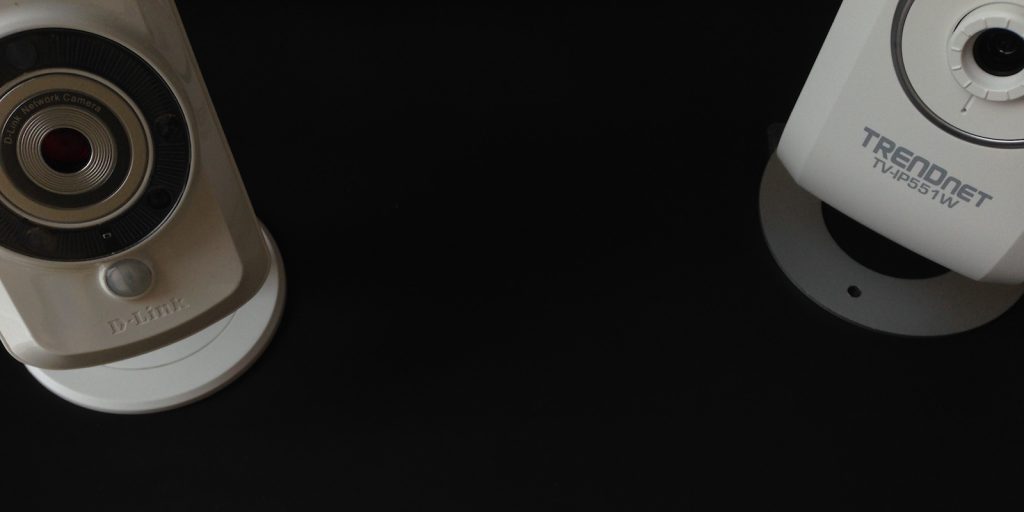 Alarmhandler has adapted traditional camera surveillance to be more suited for use within the home. The product is unique in the marketplace and is now available as a white-label IP camera app for IP camera producers.
The security industry is changing at the moment. Previously, surveillance cameras were reserved for professional use. However, the price drop of IP cameras have made it possible for individuals to secure their home with surveillance cameras.
To use a IP camera for surveillance, consumers need to buy a subscription for a cloud recording service. They are all aimed at constant surveillance, which is better suited to store surveillance or monitoring of a driveway than inside the home, where most people want privacy.
What is Alarmhandler?
Alarmhandler is an app that turns inexpensive IP cameras into a virtual alarm system. It makes it easy to set up cameras and to use them in everyday use for indoor home monitoring. It does this by providing an alarm-type app which turns monitoring ON or OFF for all cameras within an estate. A non-technical app that all members of a household are able to use. Alarmhandler records nothing as long as the system is turned OFF, and when it is ON it only records upon detection of sound or movement. This means the system meets privacy concerns and at the same time uses cloud storage very effectively. With the app, members of a household get notified, can check recordings for an alarm, and act appropriately using the built-in guides for event handling. Another key feature of Alarmhandler is the ability to connect with neighbours / friends in the app. Using this feature, you get your own response team e.g. if the family is away on holiday and the alarm goes off.
The problem for camera producers
As an IP camera producer, your core business is not to develop IT systems, but to ship high volumes of cameras. That's why many producers have outsourced development of their apps to an app development company. They can deliver a good app that's able to do what you've told them to develop. But the problem is that you're likely to have forgotten to tell them everything, so there will be many iterations. And you will depend on them to keep the app updated afterwards.
Problem solved – White-label IP camera app
Compelling Software is a company with focus on development of consumer oriented utility apps marketed as own products. Alarmhandler is one of the products, and with the alarm app, Compelling Software is able to solve your problem as a camera producer: to get a great app for the IP camera without having to specify it and continuously keep strings on the development.
White labeled app and alarm service
As a camera producer you can now license a white labelled version of Alarmhandler. You get a great IP camera app that differentiates your IP cameras from others – without the problem of managing the development yourself.
When you sign up for a white labelled version of Alarmhandler, you will get an app with an active roadmap. This means you don't have to
analyse what users are saying in order to fix bugs or add new features
be on top of new iOS and Android updates to figure out how to support them
ensure you have enough server capacity etc.
You just pay a yearly fee for Alarmhandler, and lean back. Your camera customers can use the Alarmhandler service for free. Think of the service as a marketing cost that delivers added value to your customers compared to what the competition can offer.
Compared to developing and maintaining your own app and backend infrastructure, the price for licensing Alarmhandler is very favourable. But it's not only about the monetary savings – you can focus on what you're good at.
Next steps
Have a look at Alarmhandler at our homepage and try it out for yourself by downloading it from Google Play or the Apple Appstore.
Interested in our white label version of Alarmhandler? Please get in touch with us using the Send Message function below to setup an online meeting to discuss the options – no strings attached.
Yours sincerely
Soren Aldenryd
Founder and CEO of Alarmhandler & Compelling Software