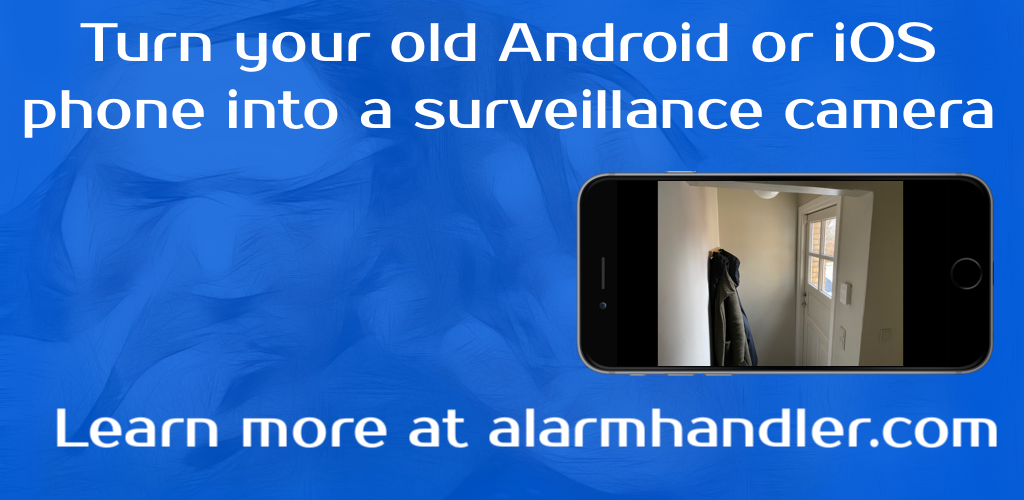 The Alarmhandler app lets you control an SMS based alarm system and in addition connect IP cameras for motion detection and store recordings when detections occur. This lets you validate alarms and never worry about what's actually happening when you're not at home. With Alarmhandler 3.6 that launches today, we now also let you set up old phones as motion detection devices.
On the old phone, you need our new Alarmhandler Sensor app that's also related today – you can read more about it here.
Alarmhandler is the only small office / home security app on the market that lets you integrate both IP cameras, phones, and SMS based alarms into one cohesive security solution. The app update also contains various small improvements and bug fixes.
Kind regards
The Alarmhandler Team