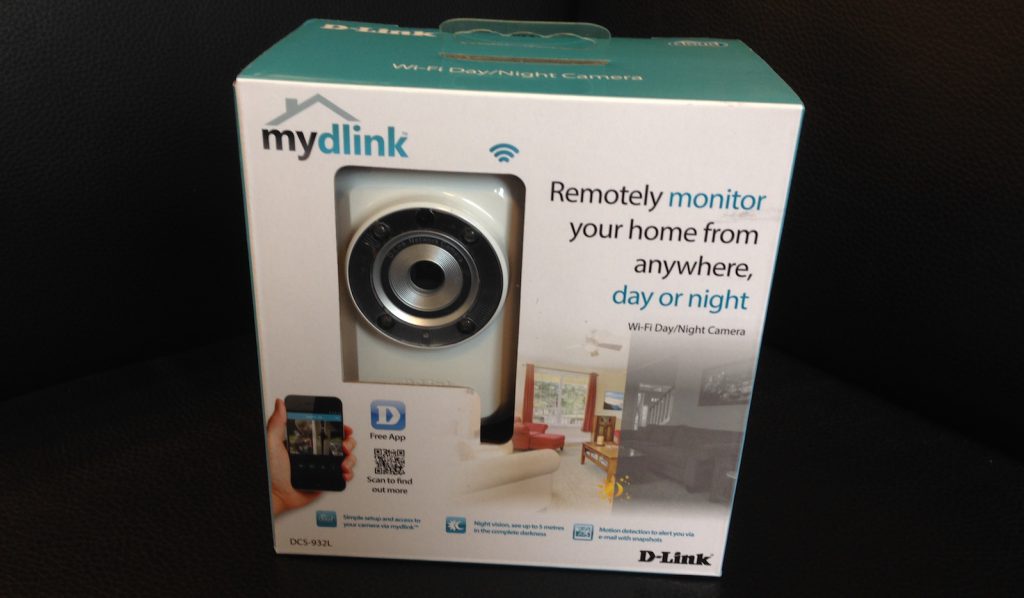 Do you have a D-Link IP camera collecting dust because it's too much trouble to setup a proper surveillance solution? D-Link is the most popular IP camera vendor amongst consumers, but not a lot of consumers get the ful value out of their cameras. D-Link sells its own hardware gadgets that lets you setup a local recording system, but it's complicated and there's a much simpler way: read on about Alarmhandler 2.8, which was has just launched.
D-Link IP camera offering
The mydlink app is available for free for use with your D-Link IP camera. Here's what you get and don't get:
The app let's you connect a number of IP cameras individually. However, there's no grouping of cameras and you have to switch detection on/off individually for the cameras if you don't want 24/7 notifications of movement or sound.
You can add the cameras to your personal account in the D-Link cloud. There's no way to share access to the surveillance unless you share your personal account credentials.
There's live streaming from any of the connected cameras, but no storage of recordings – quite essential for a security solution as you're probably too busy to have the mydlink app open all day to see what's happening. You want to get notified and then see what happened when you have the time to do so. And you want to have documentation of what happened.
D-Link is a hardware company, so some of the shortcomings listed above can be fixed by purchasing digital video recording storage system, firewalls, etc from D-Link. But there's an easier way!
What's Alarmhandler?
Alarmhandler is a clever camera recording service that lets you turn inexpensive IP cameras into a virtual alarm system. With the Alarmhandler app, you control all cameras in your estate – no matter what make or model – with the push of the ON or OFF button. Something that anyone knows how to do! Best of all, there's no additional hardware required, as the Alarmhandler app uses the Alarmhandler cloud storage system hosted by Amazon.
Other camera recording services are designed to do continuous recording, but with Alarmhandler ON, no images leave your home before you turn your alarm ON. This makes Alarmhandler unique amongst the camera recording services.
Simple to get started
With Alamhandler, you can scan your network for attached D-Link DCS 93X series of cameras and automatically configure them for motion and sound detection and connect them to the Alarmhandler cloud storage – see our FAQ for details. The D-Link DCS 93X series is the cheapest and most widespread of the D-Link IP cameras.
D-Link IP camera firmware changes
D-Link recently shipped a firmware update that broke our automatic setup. Alarmhandler version 2.8 fixes this and again lets you configure the cameras. We've tested the following with success:
D-Link DCS-930L firmware 1.16 (nov 16)
D-Link DCS-930LB firmware 2.14 (oct 16)
D-Link DCS-932L firmware 2.14 (oct 16)
D-Link DCS-933L firmware 1.13 (oct 16)
If you try out Alarmhandler on other 93X models with the latest firmware, please report back to us.
Note: Except for DCS-933L you will need to pair the camera to your WLAN using WPS again after running the Alarmhandler setup if you have anything filled into the SSID/Password fields in the Alarmhandler setup wizard. To avoid this, leave the two fields blank when setting up your camera. If you're running older versions of the firmware, setup will not affect your WLAN configuration.
See our separate blog post regarding our other changes in Alarmhandler 2.8 🙂
Kind regards
The Alarmhandler Team